Food at Café Savoy has references of the Southern French cuisine, though broadly and liberally understood. Our inspiration behind the menus has been quite a wide and varied area stretching from Biarritz on the Atlantic coast through the Pyrenees mountains to Marseilles, and from Provence to Nice and up the coast to the border of Italy.
Our goal is to offer simple, delicious and beautiful food made from the best ingredients of the season. Rather than trends, we are focused on taste, passion and authenticity. For dinner, we offer a four-course prix fixe menu (65€) and à la carte. The lunch menu (45€) consists of three dishes. Vegetarian options are always available.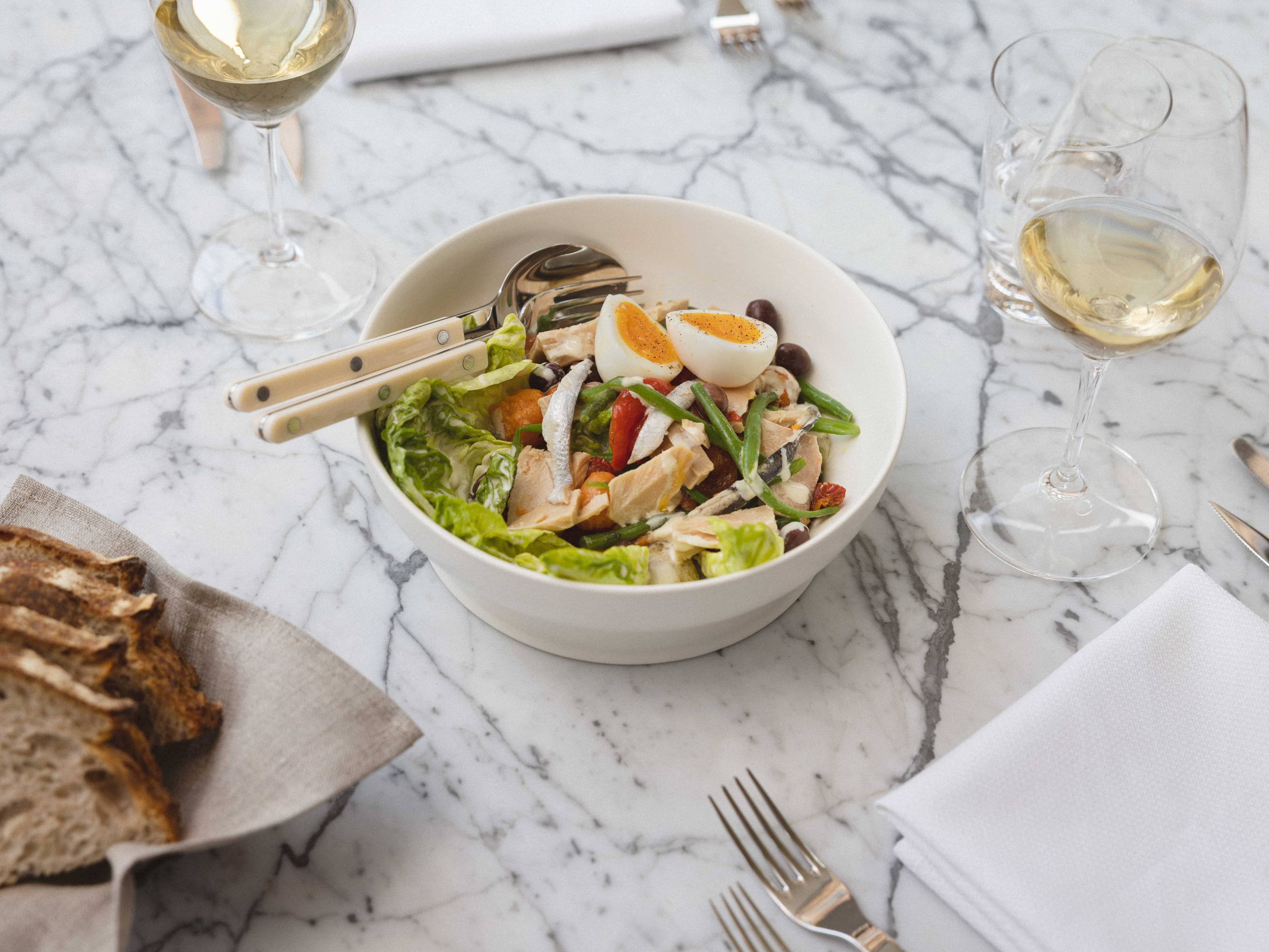 Our wine selection is an ambitious reduction of Savoy's cellar with a few piquant additions. It's dense and intense, classic but bold.
We want to pour the best wines, from classic regions and top producers, but also rising future superstars and still unknown wine regions, especially from France.
Our wine selection covers a wide range of styles from simple, juicy sipping wines to the world's most valuable gems.
We want our wine cellar, Sommeliere and Sommelier to be easily approachable. For us, exploring the world of wine is a joyful thing and we hope our guests sense this philosophy both from the list and our service.