The Café Savoy interior was designed by Studio Joanna Laajisto and it is based on the values we hold dear in our daily work: generosity, beauty, comfort, ease.
Oak flooring and paneled walls create a soft backdrop for furniture and people. Bespoke sofas add volume and comfort while the individual bentwood chairs are lightweight and easy to handle.
Our love for food, great produce and careful prepping becomes visible through the open kitchen where our chefs can shine.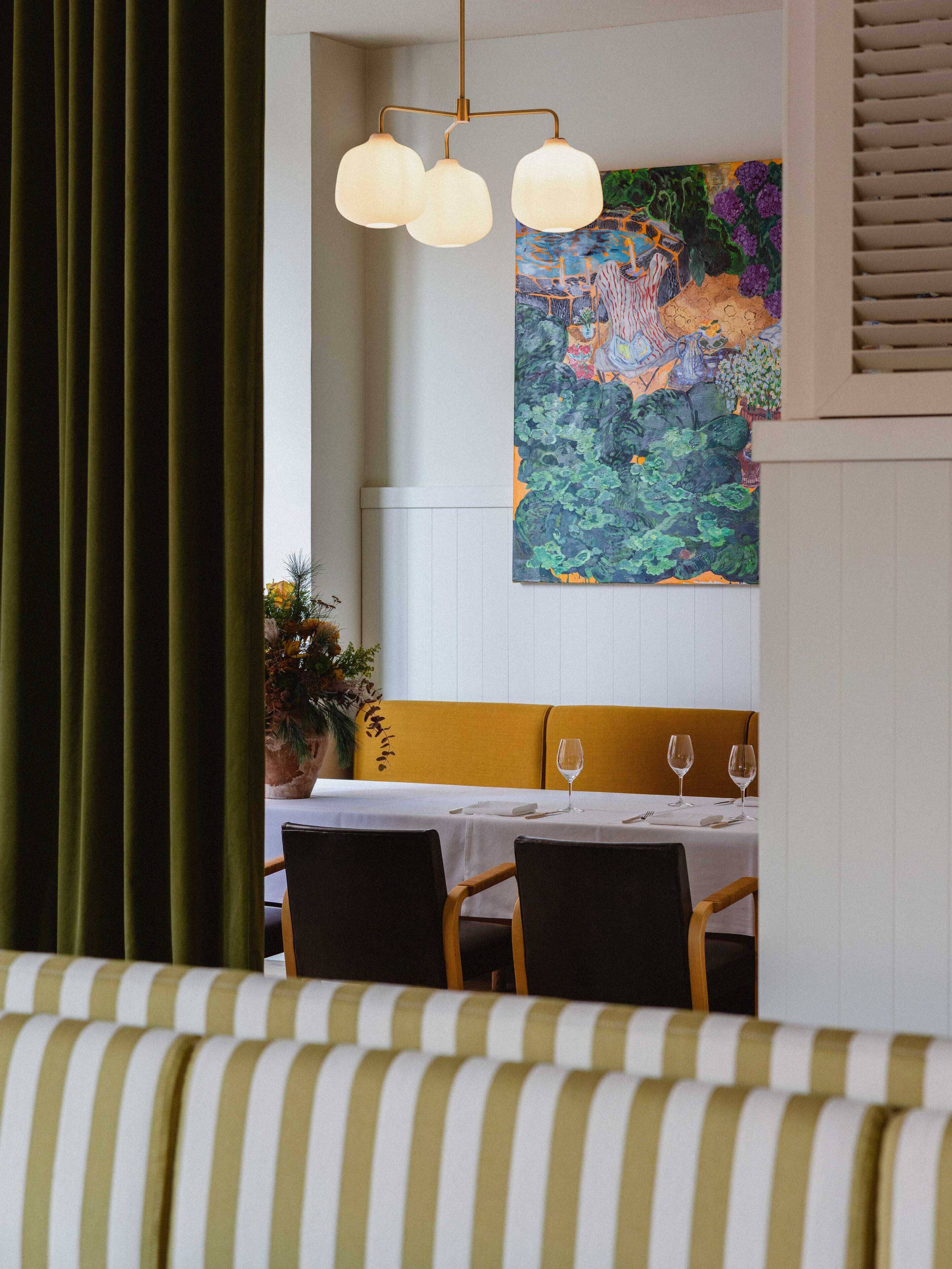 At the entrance, the eye is drawn to the mosaic tiles on the floor, laid out in mustard, white and green stripes. The stripe theme is repeated on the dining room sofas upholstered in a wool fabric custom-woven by Finnish textile company Annala.
Sustainability was pondered from many aspects throughout the design process. In terms of materials it meant keeping the interior mdf-free and choosing renewable natural materials over man-made ones: solid wood, leather, rattan, wool.
Lovely to the touch, the marble tabletops and counters are a luxury, and we look forward to the patina they will develop over several decades in use. Ultimately, we wanted to create a place that will age gracefully and improve with time and wear, rather than look dated after the inevitable first scratches and stains.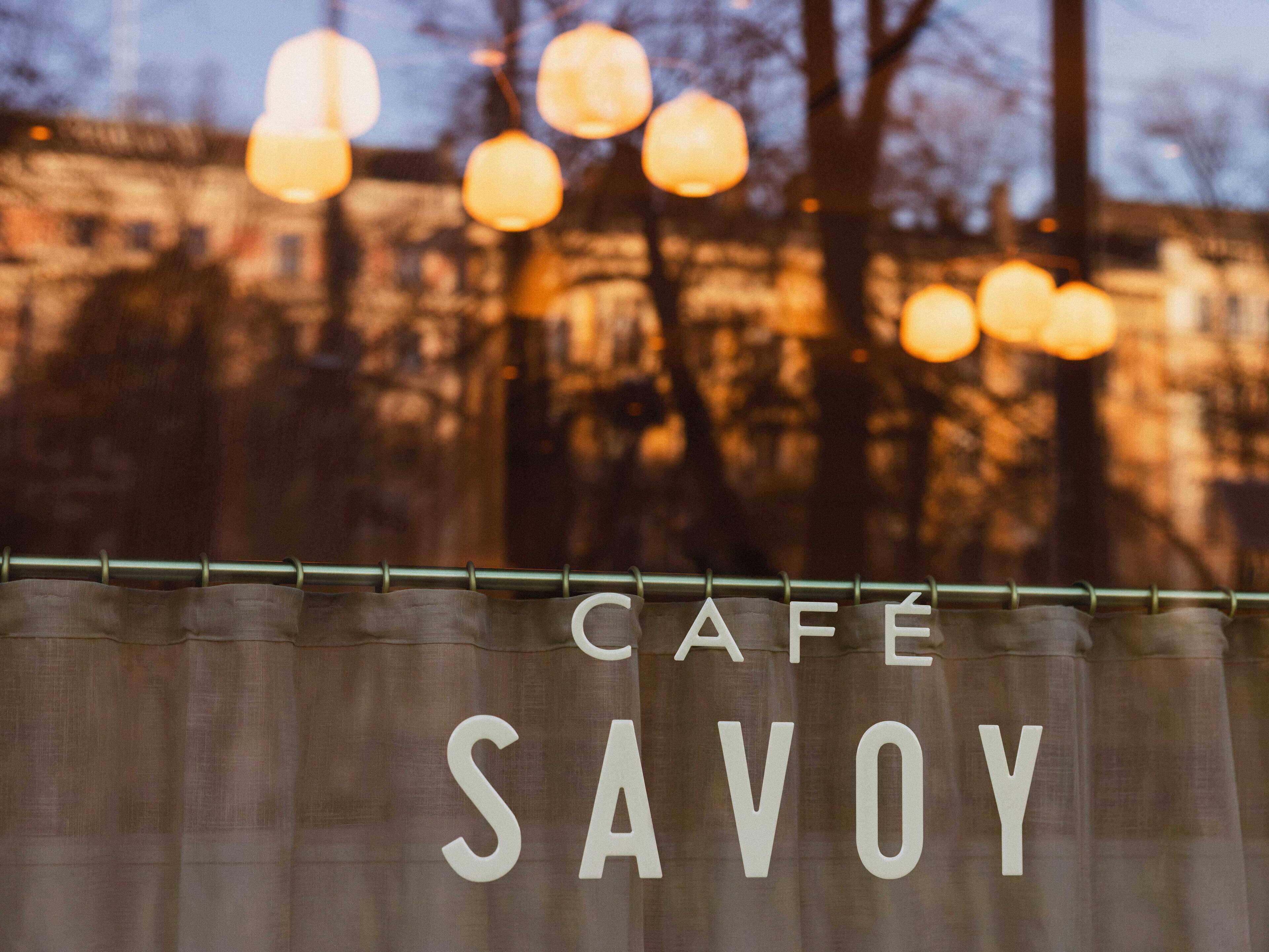 The majority of the interior pieces are designed by Studio Joanna Laajisto and developed with local artisans and manufacturers: bespoke furniture and joinery by Protosdemos, table and wall lights by Innolux. The oak flooring comes from Timberwise and the unglazed mosaic tiles from Winckelmans in Lille, France.
We could not imagine Café Savoy without something old in the interior and the answer came in a very practical form. We needed doors for the newly built washrooms and our landlord had stored a bunch of originals dating back to the 1930's. The missing link between the new restaurant space and the historical building was formed.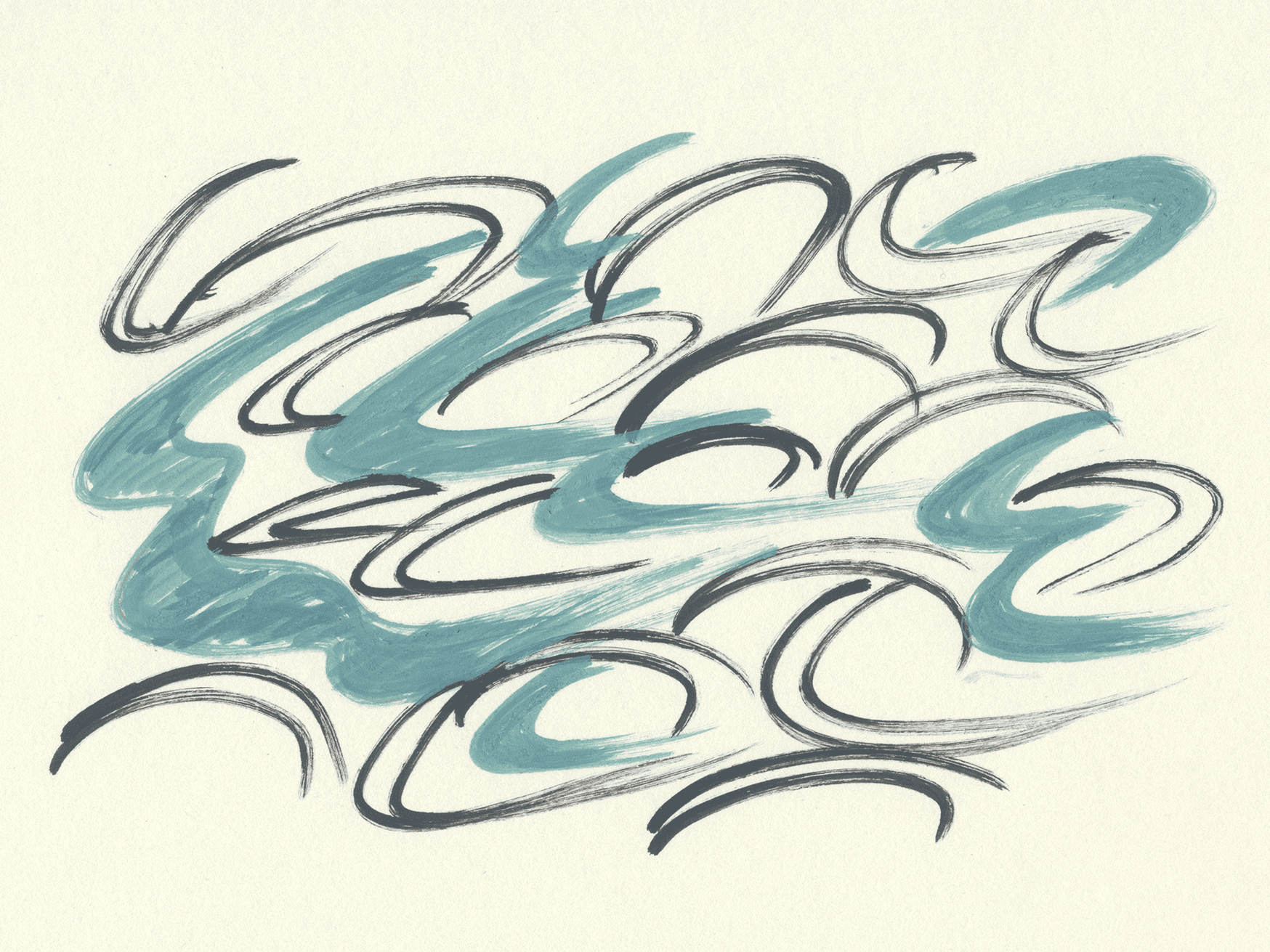 A 1920's pinewood farmhouse table serves as a reception desk. Vintage Alvar Aalto chairs and handmade baskets were sourced through Artek 2nd Cycle, and vintage jugs, vases and copper pans from antique markets in Southern Europe.
The painting at the end wall is by Karoliina Hellberg and the works on paper by Erik Solin, whose illustrations can also be found on our website and stationery.