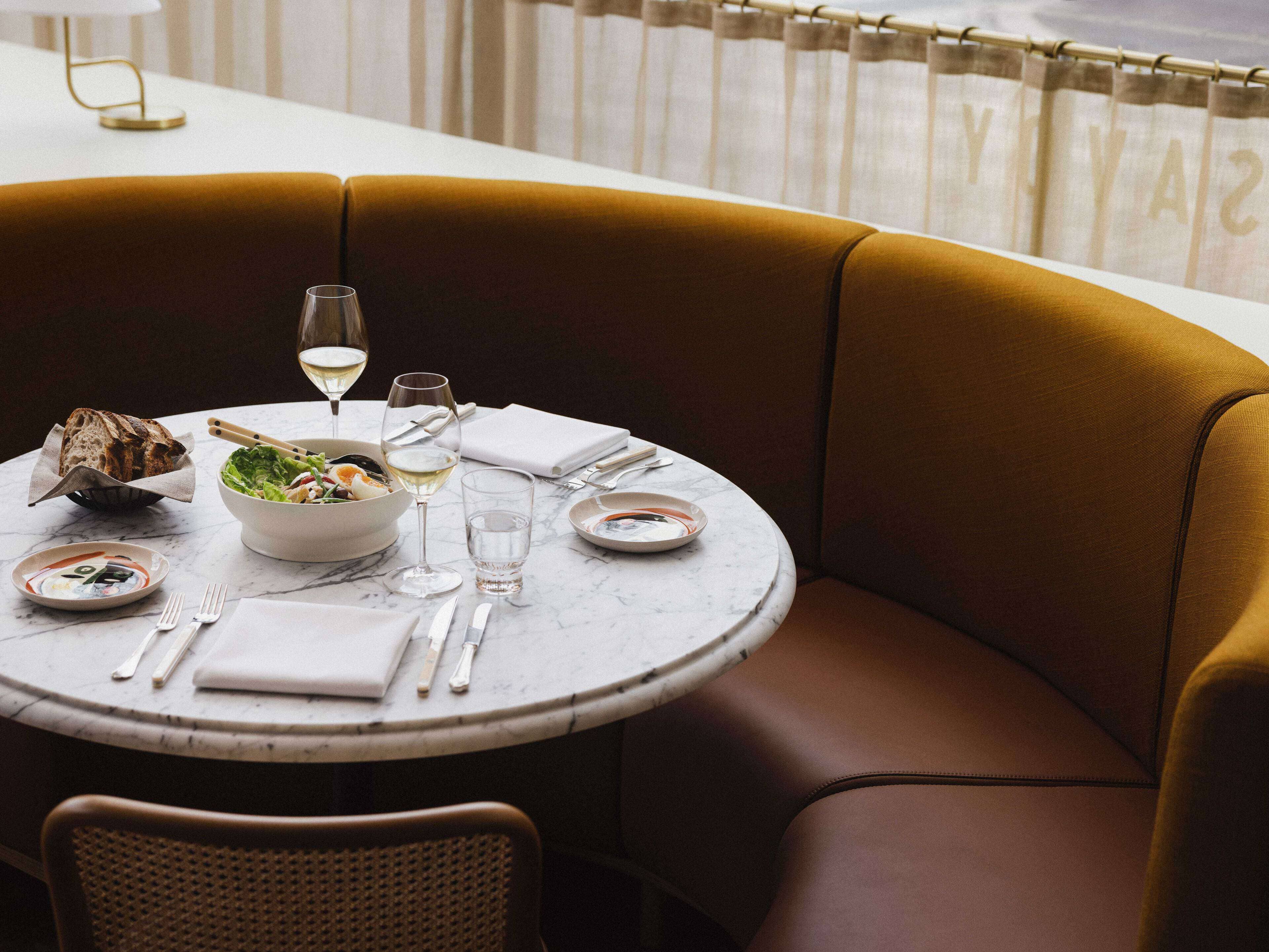 "Café Savoy is the happy, sunny spot where I wish to have my lunch or dinner with family, friends, business, no special occasion needed. Perhaps an afternoon on my own with a newspaper and a cocktail.
Southern France has been a big influence when creating the restaurant, the 'joie de vivre' present in people there, their love for great food, seasonal produce, daily wine and ability to take time to enjoy the simple pleasures in life.
Food at Café Savoy is what I prefer to eat and feed my guests with at home. Robust, peasant at times, beautiful, feminine, heart-warming.
We welcome all our guests as friends and aim to create an environment where the team enjoys their days at work, and a warm feeling our guests can take home until their next visit."
– Chef Patron Helena Puolakka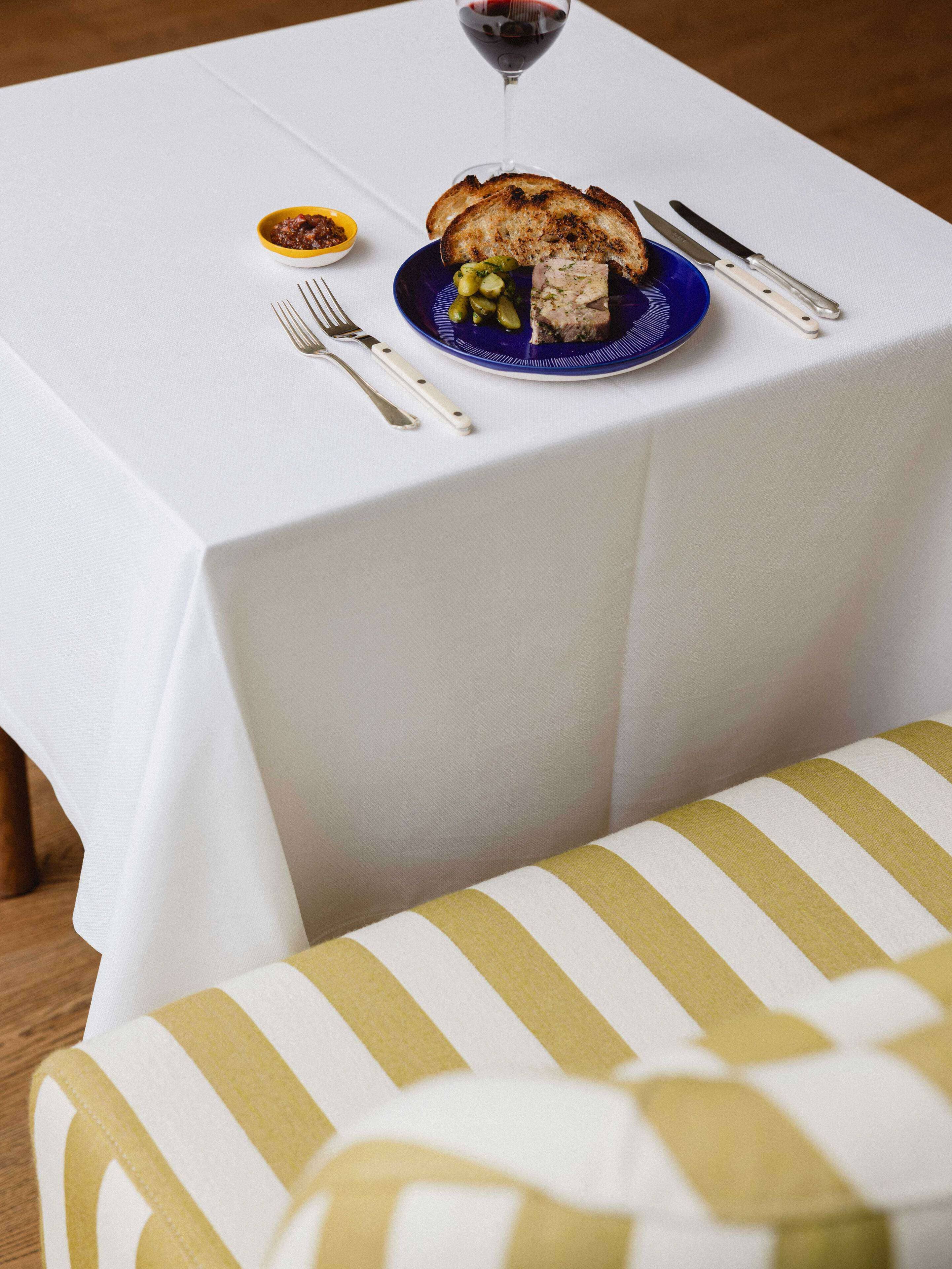 Our menu consists of a frequently updated prix fixe menu alongside a selection of beloved classics ranging from entrecôte to salad Nicoise, excellent wines – also by the glass – and cocktails.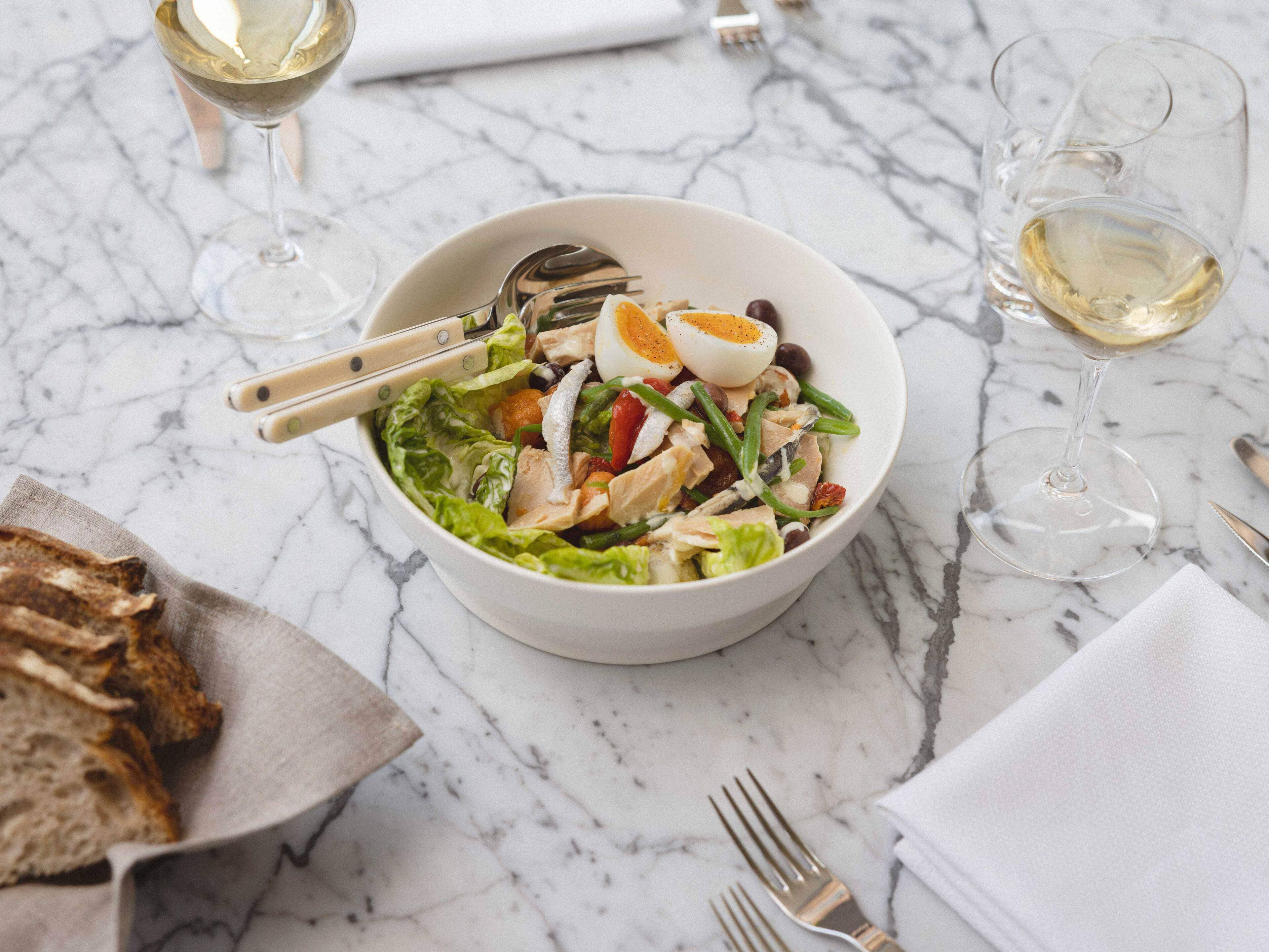 We are open for lunch from Tuesday to Friday and for dinner from Tuesday to Saturday. Bienvenue.